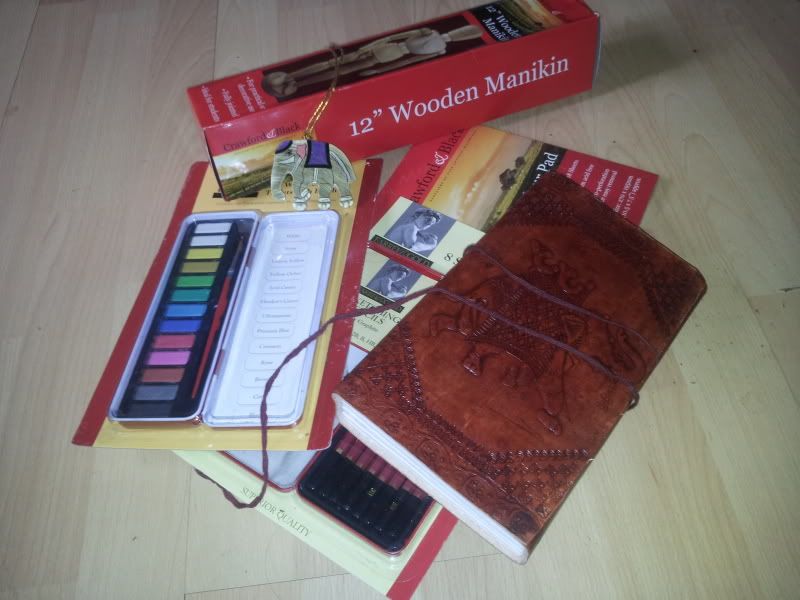 On Monday I received a beautiful gift for my birthday from my lovely sister in law! She is an art teacher at high school and decided to get me a few arty bits because she knew I was going to college for Art and Design in August.
Now that little Journal is leather, embossed with a gorgeous big elephant on the front and is loaded full of hand made paper!
Sooooo....seeing as it has a very 'Indian' feel to it I decided to do these pages!
Handmade paper does NOT like water, so I covered the pages with Gesso and then inked them up with Dylusions spray inks, I just then drew some Mehndi designs on top!
Love the way these have turned out!
just a quick post tonight, not really got much to show just now anyway, still been a bit busy with appoinments and such likes!
Take care all , and thanks for dropping by
Jackie xx