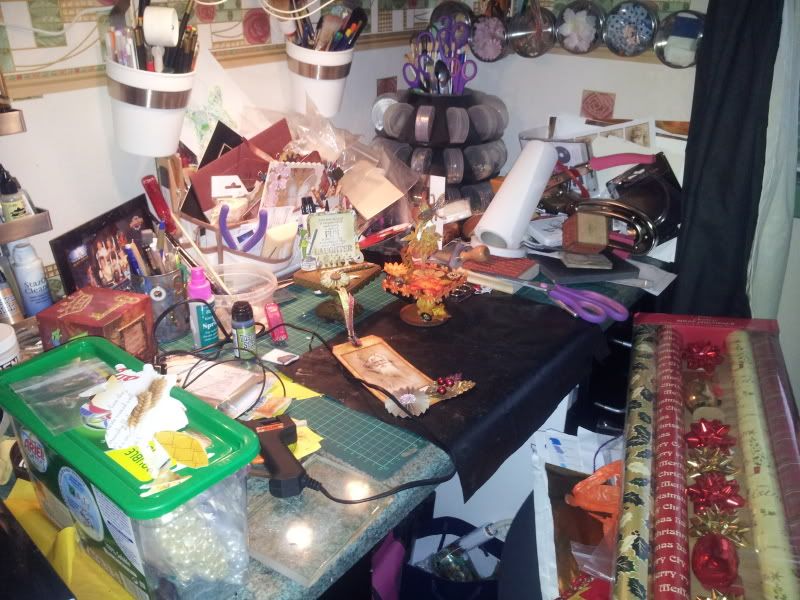 Errrm ... what's NOT on it!! lol ! A bit of a 'mess' this week with a few pressies and 'stuff' ready for either finishing or wrapping for Christmas!!
So the housework can wait until I get this lot sorted! I am about as organised as your proverbial in a brewery this year ... THIS year?!! EVERY year is the same ... *sighs* Oh the joys!! ...
Anyway... Why don't you all pop over to the Lovely
Mrs D's Stamping Ground
and see what everyone else has on thier desks!!
Have fun and Happy WOYWW !
Jackie x