Evening Bloggers! Yes indeed it has been a 'playday' for me today! And I've enjoyed every single minute of it! Absolutley thrilled with the way this has turned out!! So without further ado here's how it was put together!
Start with one of these.....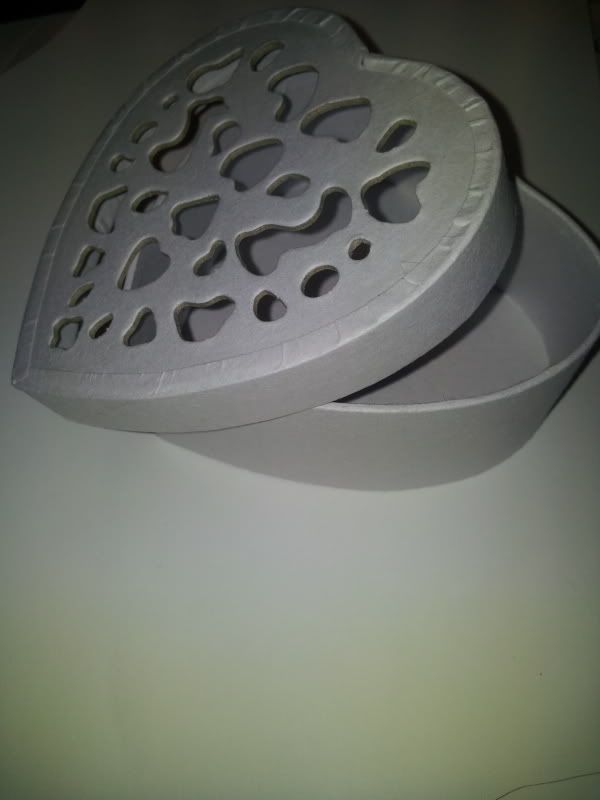 It's one of a set of three 'nesting' boxes from Ikea... i bought them yonks ago for the princely sum of a quid!! Just couldn't figure out what to do with them... (the only hearts I'm good with are broken ones!! ) ... lol....anyway...I digress.... the paint job was inspired by a sheet of scrapbook paper from the Basic Grey range...a pack called " Phresh and Phunkey"!! LOVE the 'dirty' muted colours in this pack!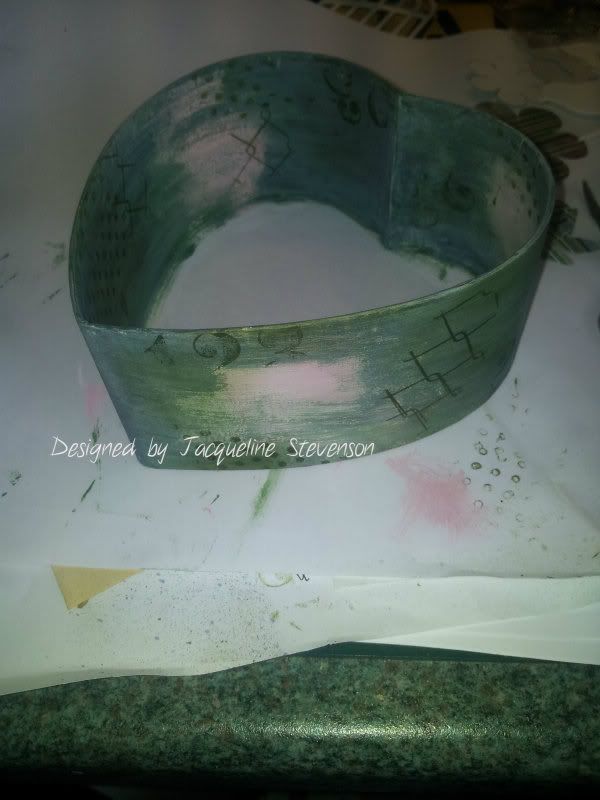 I started off by giving the whole thing a coat of Gesso, then randomly painted some pink 'blotches'...when dry I mixed some green and brown to give me that grungy greeen, not forgetting to 'dry brush' over the pink...when it was dry I gave the whole thing a sanding down then gave it another coat of Gesso to tone it down a little becasue it was very 'new' looking! When dry I then used Forset Moss Distress Ink and stamped using
The Artistic Stamper Chicken Wire and Pola Dots Background stamps
.
While that was drying I set about doing the embellishments. I used the Alterations Caged bird cut from thick white card, which was then alocohol inked in green, terracotta and gold to give it a tarnished look! The flowers are done using off cuts of the afore mentioned scrapbook papers and
The Artistic Stamper Flower Power themeplate
. I used the Birds and Trees decorative strip for the background trees, a Tim Holzt ticket, and some fancy headed pins along with big brads for the flower centres!
Absolutley pleased as punch with the way this has turned out!! I couldn't have matched it in better with that background paper for the box if I had tried!! lol... Just LOVE it when that happens!! :D
I haven't figured out if I'm going to use the lid or not yet.... Despite the fact that it's filigree it kind of defeats the purpose of showing off what's inside!? I'll make my mind up on that later!
Thanks for dropping by and reading my waffles...
Take care
Jackie x