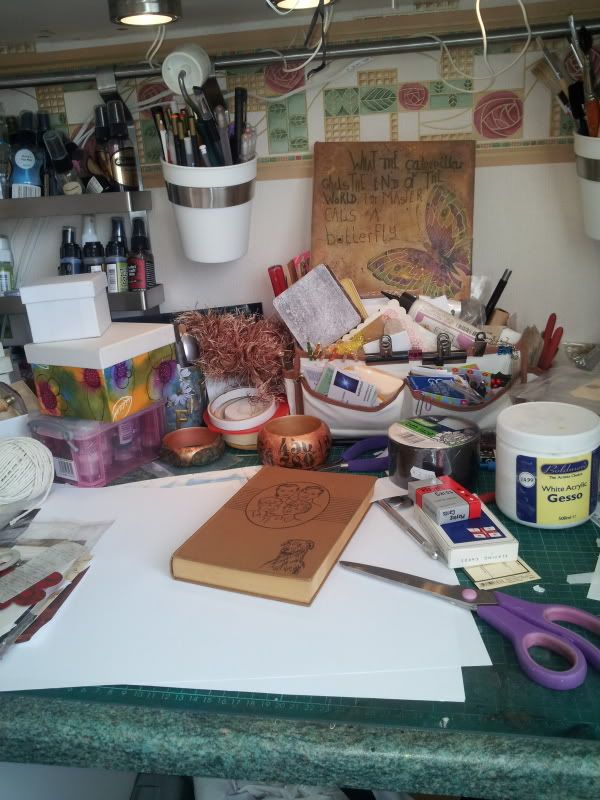 Good morning blogland! Well THAT went quick!! lol Can't believe it's wednesday again!
Got most of my 'appointments' out of the way so now the hard work and stress REALLY begins... never mind, hopefully i can find 'things' to do to take my mind of off it all..... like getting a start made on this Altered Book online course I'm supposed to be doing! As you can see I haven't even started mine yet..... *sighs* .... So that's my task for today! :D
As you can see my desk is full of it's usuall 'stuff and mess' lol and not really a lot going on at the moment... (just wait till you see it AFTER I've started on that book)!! ...
So why not pop over to
Julia's Stamping Ground
to see what other people do with thier workspaces! It's all good fun and very friendly!
Right, I'm off for some brekkie then going to get some SERIOUS crafting in!!
Take care and Happy WOYWW !
Thanks for dropping by
Jackie x