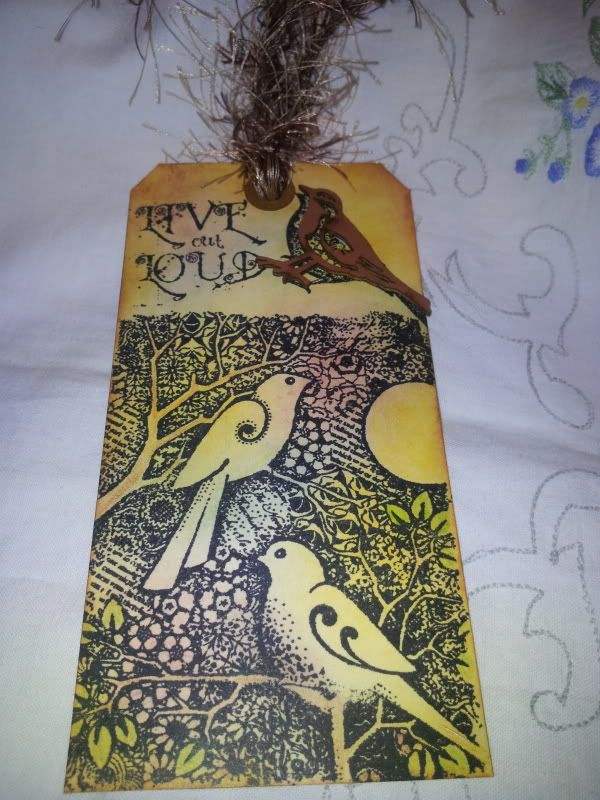 Well, well well, it HAS been a while hasn't it! I must apologise for being AWOL but I have just been busy with 'life stuff'! I've got most of the Lawyer's appointments and college appointments out of the way so now that I have a wee bit of spare time, I thought I'd join in with the
Sunday Stampers Challenge over at Hel's place!
this week!
Just a very simple project this time. A 'mega' tag, lightly blended with distress inks and then over stamped with
Live out Loud themeplate from Chocolate Baroque
in black Memento ink! I used some funky fibres for the tie and just added a little wooden bird embellishment at the top!
Very quick and simple but it's turned out lovely! Really like the soft colours in this.
Take care and Thanks for dropping by,
Jackie x