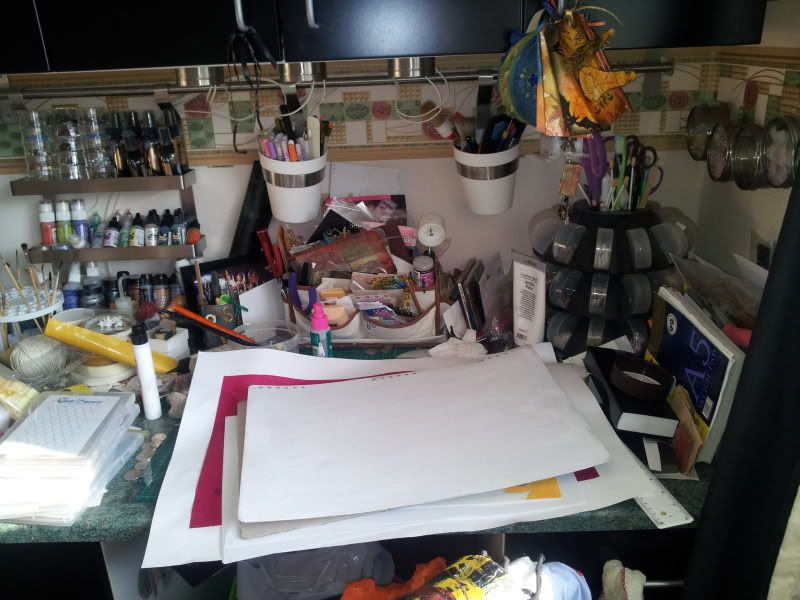 Hmmmph! Wednesday again...and as you can see there's not a lot going on! I've been partaking in lots of shenanigans since last Thursday, had a house full of visitors the last of which left on Monday, spent the rest of that day just vegetating and sleeping lol, Yesterday was spent catching up on some household stuff, and hopefully today I'll be able to do SOME crafting! Although not really very sure about that at the moment! You see my teenager thought he's be a nice teenager for a change and decided to share his stinking cold with me! Bleh ...is all I can say to the way I'm feeling just now! Still, it could be worse I suppose, nothing a hot Beechams won't help with!
Anyway....That pile of 'stuff' is for my art portfolio, so hopefully I can get some more work done on it today and get the thing finished! It is taking a wee bit longer than I'd liked but I want to get it as good as I can! Sooo if you pop over to
Julia's Stamping Ground
you can have a nosey at what's on everyone else's desks!
Right...that's enough waffling on from me...have a happy WOYWW !!
Take care
Jackie xx