Oh My!! Wednesday already! Where has the week gone! Anyway here's what's on my workdesk this week!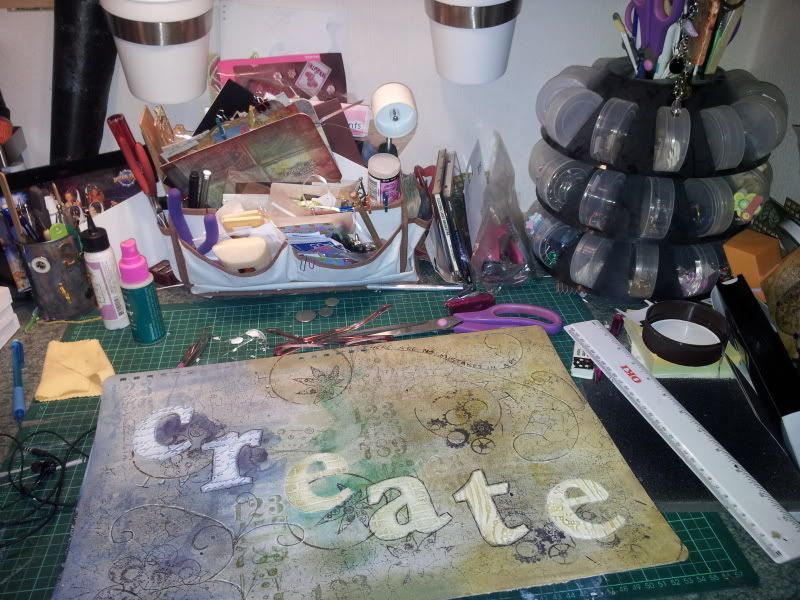 It IS a little tidier than the last time you saw it! I had to! lol....that piece you see there is an A3 sized Portfolio cover so I needed the space!! lol
That was the SECOND attempt because the first one didn't turn out quite the way I wanted so I will use that for the back cover!
Anyway here's a picture of the nearly finished piece, (click the photo to enlarge if you want a better look)...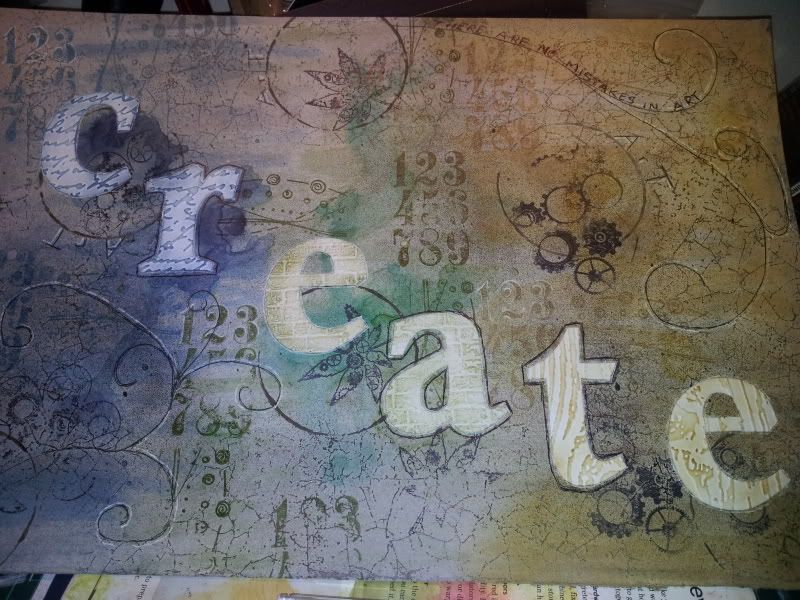 I just have to decorate the insides then add the pages, but that will have to wait until sunday/monday I'm afraid, because I have a rahter busy 'weekend' starting tonight lol! Got visitors coming! I have one from Royston Herts arriving tonight, one from Birmingham tomorrow, then one from Up North in Scotland on friday and saturday! And all for the sake of a couple of rock concerts! Going to be a tad mental and I'm quite looking forward to all the pandemonium and chaos!
Anyway I digress....lots.... please pop over to
Juila's
for a nosey around everyon else's crafty spaces!
Have fun and have a great weekend!
Jackie x