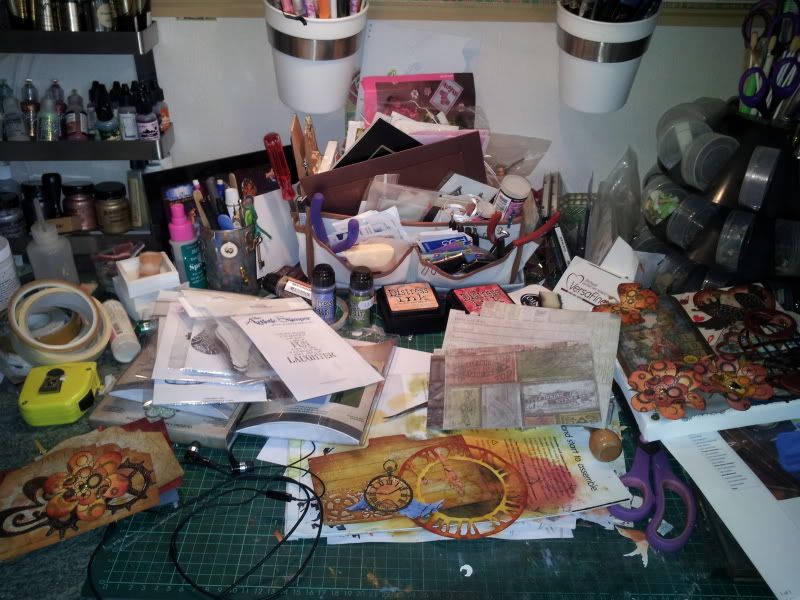 Oh Dear.....lol....5 feet of work desk and I'm down to about 6 inches of space!! lol.....*sighs*...
Anyway... A pile of my craft 'haul' from last week! Some stamps from The Artistic Stamper, Some Alterations dies and embossing folder and some Distress Stains (the dies and stuff were bought when I was at the SECC last weekend)! The 'last' page of my little inspirations book which I'm hoping to finish off today! A 6 x 6 Canvas collage and underneath that is a huge print out of a brief for a commission I NEED to start on today if I can!
So blogland, why not join in the fun over on
Julia's
and show off your "creative spaces"!
TTFN and have a nice day
Jackie x