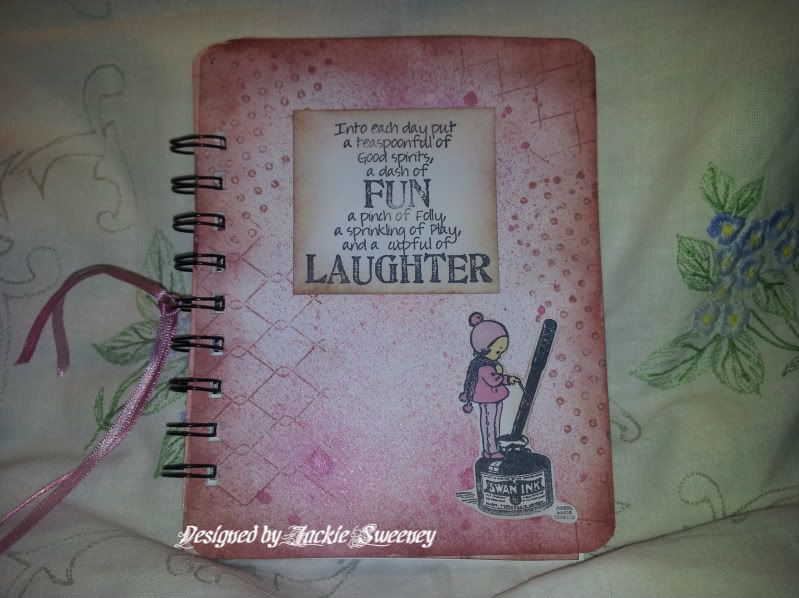 This was just an 'experiment' if you will...and seeing as it's my first attempt at this piece I now know what NOT to do!! lol
For a start off, I think I will use grey board for the covers, I just used ordinary card but it's not quite strong enough and also I'll do more pages but cut them a bit more 'evenly' ! ... *sighs* Still, the next one will be MUCH better!
Anyway here's how it was put together....The covers were sprayed with Glimmer Mists Pink Ink. Randomly over stamped with
Dots background
and the
Chicken Wire
background in Victorian Velvet Distressed ink.
I stamped out the
Pen and Ink
stamp from Mabel Lucie Attwell and then coloured it using pro markers! I stamped out the
Into Each Day...
stamp and then just Distressed that using Victorian Velvet!
The inside 'pages' were done as follows....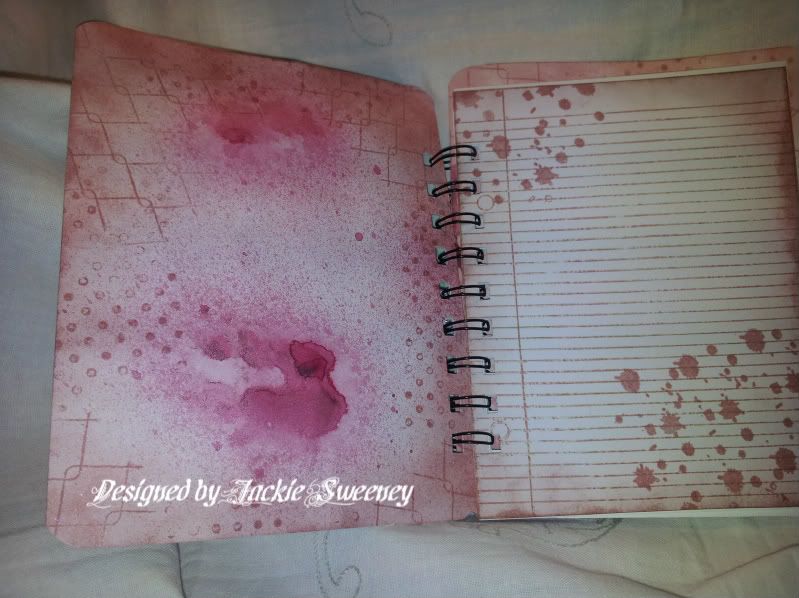 Only one page was stamped because I left the rest plain, not everyone can write mega small!! lol ...
I used the
Notebook stamp
and stamped it out using Victorian Velvet Distressed Ink, the
Ink Blots Background
again stamped in the Victorian Velvet, I also distressed the edge of the page! The other pages were SUPPOSED to be cut the same size as the notebook page..... but you know how it is ... lol...
I just bound the whole thing with 1/2 " Bind It All wires and added some ribbon that I coloured using some pro markers!
NOT a brilliant piece of work but as I said, the next one will be better now I know what I'm doing lol!
I do like this idea and I think I will do a few but different colours and maybe make little stocking stuffers with them for Christmas.
Thanks for looking and take care,
Jackie x