YAY!! I finished my Tim Holtz print tray off today! I shut myself away in my bedroom/craft room all day today and just got on with it!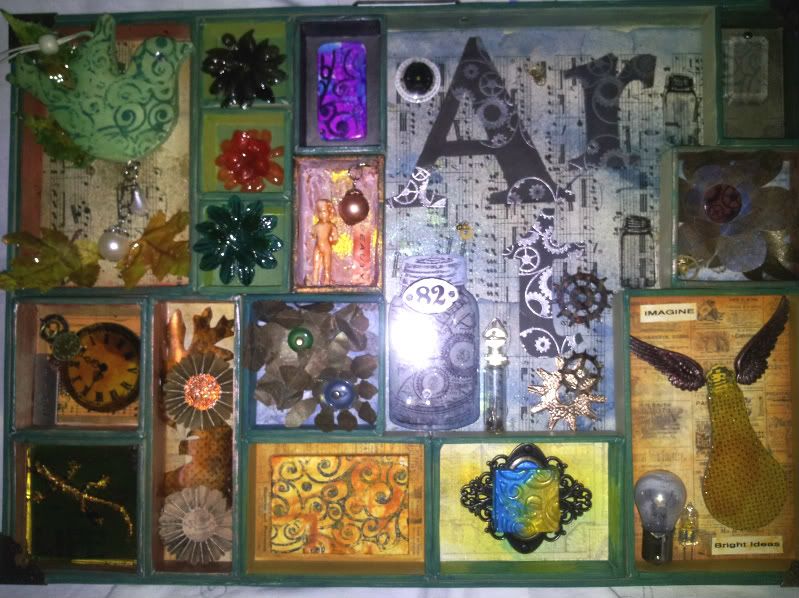 Now I'm HOPING this will post because I've had sooo many problems with Blogger today! It's been deleting comments, not uploading post and just generally being a complete P I T A !! ( pain in the a** ) !!
Anyway, here's the finished project ! Hope you like it because I love it! It's a great way to practice new techniques! :D
I'm not going to go through ALL the techniques used because we will be here for an eternity !! lol but here are a few close ups of some of the pieces!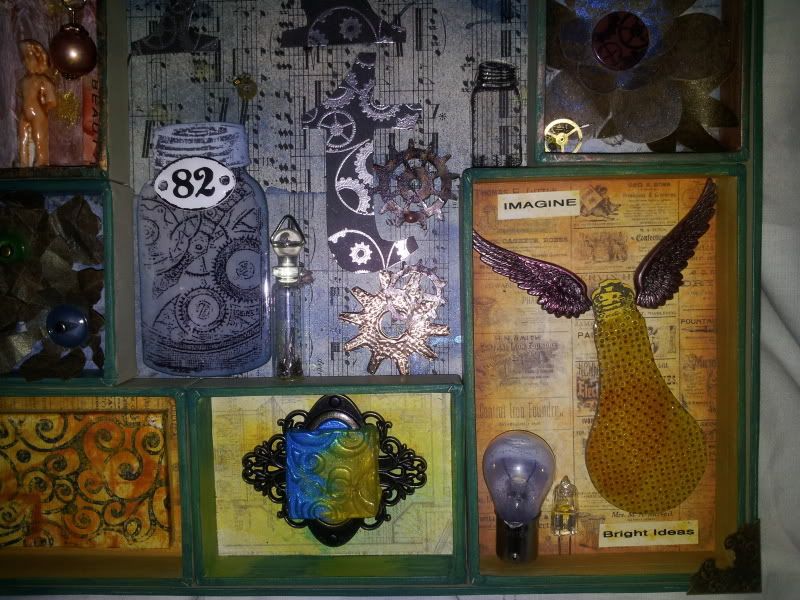 Thanks for looking in ,
Take care all
Jackie x