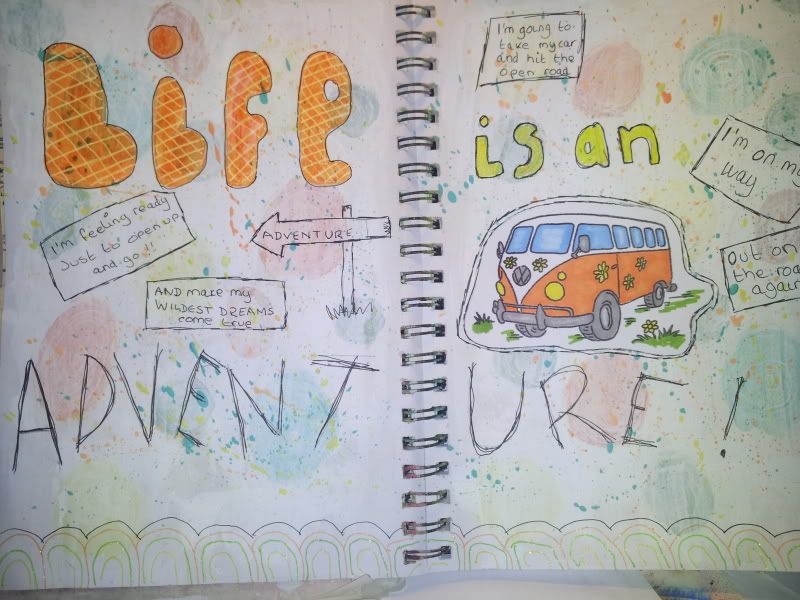 Yes another one! lol.....I actually managed to be on time with this one!!
Over on
The Art Journal Cafe
The challenge this time is a Colour one! I'm not really very happy with this because I screwed up in the middle of one of the pages hence the stupid position of the VW Camper van! So I ended up improvising slightly, I guess I just got 'put off' a little. Still I've managed to cover the challenge and use what was asked for so it's turned out not too bad in the end!
That's one of the good things about journaling... if you DO screw up it doesn't matter too much....you always have it to look back and learn what NOT to do! It IS fun just playing with all the new techniques and thrying them out though.
Thanks for looking
Jackie x