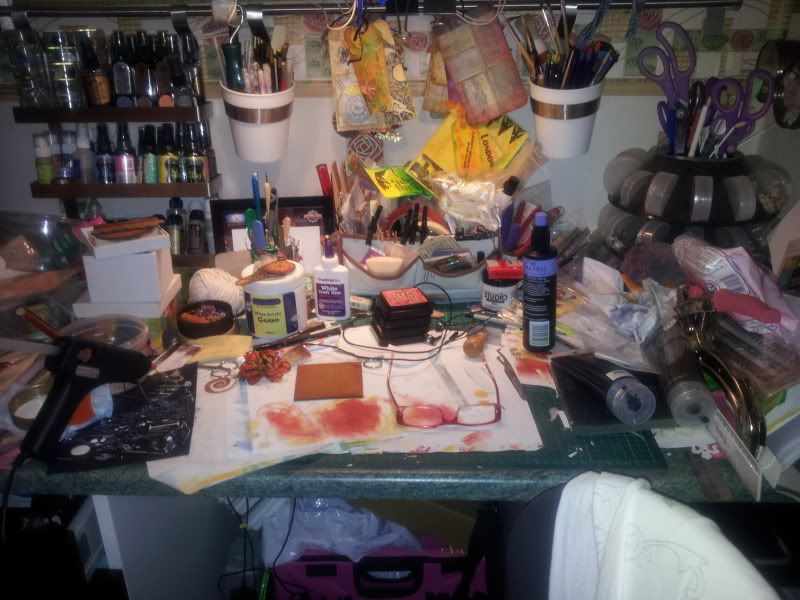 Well what can I say.....not much really (makes a change for me lol ) ... Been running about like a headless chicken all week and seem to have got nowhere or got anything done! ... I STILL haven't managed to get into town to post off my ATC'S yet... *sighs* ... So with a little bit of bossing the world around I can maybe tell it to stop and let me off so I can have some 'me' time to get 'stuff' ' done for myself!!!
If you want to know what I'm blethering on about then pop over to
Julia's Stamping Ground
for the fantastic worldwide bloghop and have a round the world trip for free! :D oh... and make a tea/coffee and enjoy!!
Anyway...on my desk is a project I started last week sometime...just kept getting interrupted and couldn't get on with it....it's still a WIP (work in progress) , it's coming together nicely though and hopefully I'll have a little time to get it finished in the next couple of days!
Sorry (or not lol) that it's a bit short and sweet this week but I have to make like a headless chicken and dash!!
Take care and thanks for dropping by
Jackie x