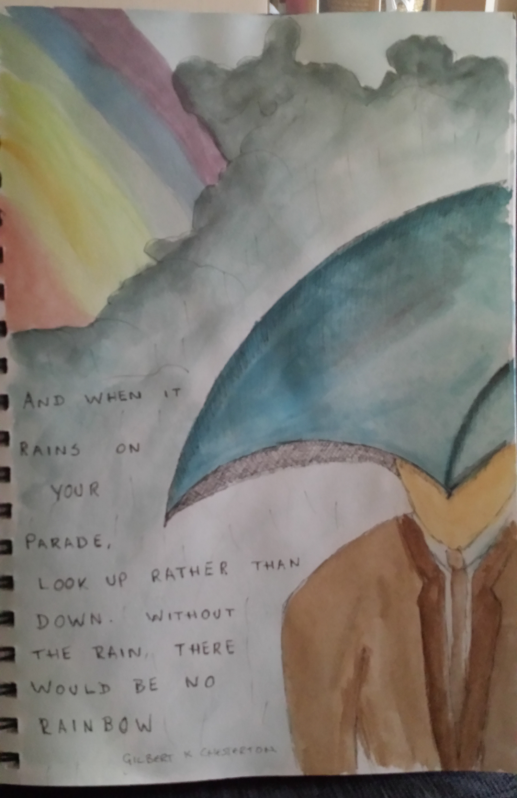 Good afternoon everyone....not the best of weather today and all my poor mates who are off to the Download music festival to see Iron Maiden are going to be up to their knees in muck!!
Anyway...I have had this image of a "faceless" man with an umbrella in my head for days and I have no idea why or where it came from. Sooooo seeing as the eeathet is totally rotten today I thought I'd try and put it on paper to see how it would turn out. It's quite creepy actually because this is EXACTLY how it looked in my head. I used Reeves Watercolours for this. Don't normally work in watercolours so these ones are a budget variety.
On that note I shall be off. Hope the weekend weather brightens up a little. Take care and thanks for dropping by.
Jackie x