Yup! It's me again.... and back as 'creative' (that's messy to everyone else lol !) as ever!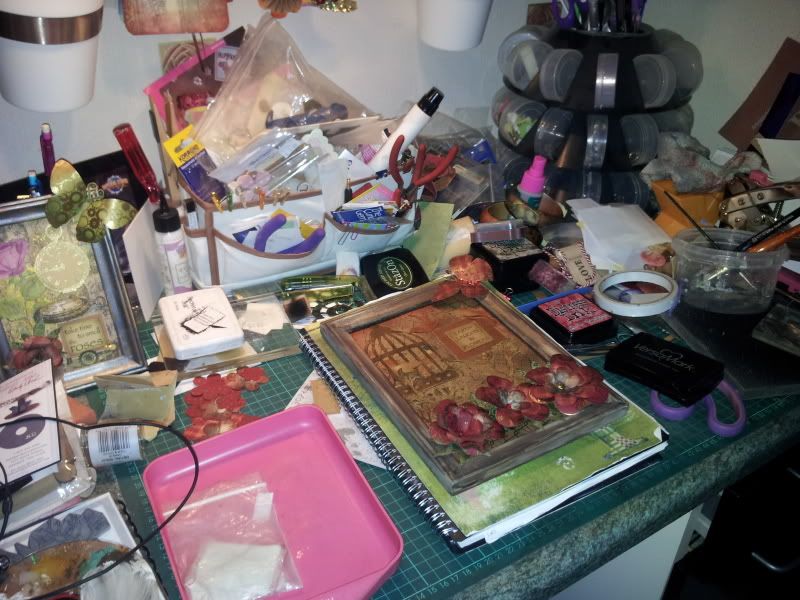 As you can see I DO NOT do well at putting away !!!... *sighs* .. I really must do something about that lol....now if I had a quid for every time I said that!!......
Anyway most of the 'stuff' you see on my wonderful creative messy desk is just from doing a couple of projects this week! So now they are finished it looks like I will have to be a brave wee girl and get tidying! ! !
Please pop over to
Julia's Stamping Ground
and see how much tidier than me everyone else is !!! lol....
Have fun!
Thanks for dropping by
Jackie xx