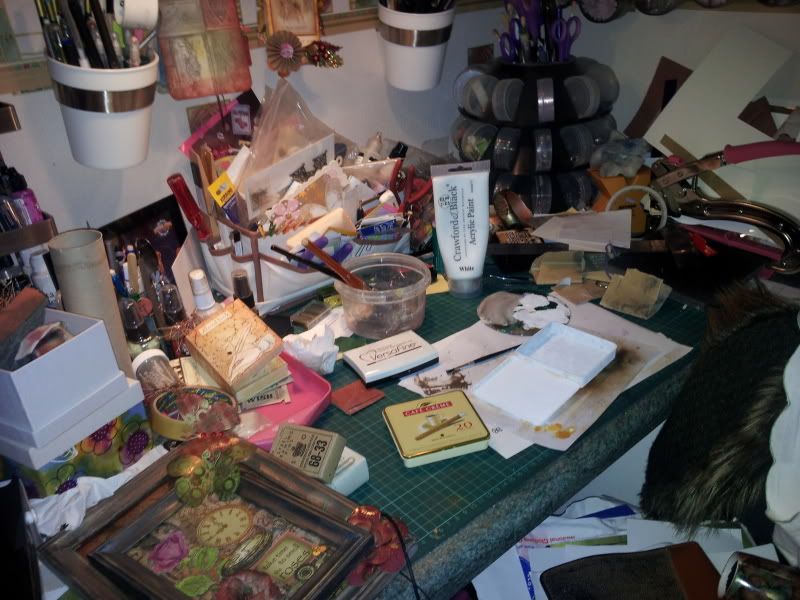 Lots of "stuff" !! As usual.... *sighs* ONE of these days I WILL get it tidied! ( looking very much like the day that pigs are gonna fly though)!!
Anyway, I'm in the process of altering a cigar tin! So far I've sanded it down and just painted it with cheap whit acrylic paint! If you look carefully you can see how professional my 'artists gear' is!! NOT ! One mucky plastic tub for the water and an old CD for a paint palette lol!!
There's also some finished / unfinished projects I've been working on over the past few weeks!
So if you want to see who's desks are tidier than mine then why not hop over to
Julia's Stamping Ground
and see for yourself!
I'm off to do a ;little catch up on the blogs I've missed over the past couple of weeks!
Take care and Happy WOYWW !
Jackie xx