Hi Everyone, hope your'e having a lovely Sunday!
This weeks theme over on
The Sunday Stampers Challenge
is "Transport" ! Now I have a couple of stamps of 'old school' american cars and motorbikes but no matter how hard I tried I just couldn't seem to do what i wanted with them! Soooo I just gave up and tried something else....when it gets stressfull then crafting isn't fun anymore is it!
Anyway, this piece is inspired by a few things...mainly the previous Green one I did lol plus...I am a member of Joanna Sheen's forum and there was a thread regarding your favourite CD Rom....mine are all The Victorian ones...in particular Victorian Romance!! I have used it endlessly for LOTS of projects including this one.... I just adore that image!! Isn't she sweet! :D
Anyway the box is the middle sized one of the set of three nesting heart boxes bought from Ikea... The technique is the same as the previous Green one but only this time I used Blue...Another of Tim's tickets, and some paper flowers to finish off...
Here's a shot of the papers that actually started the whole thing off....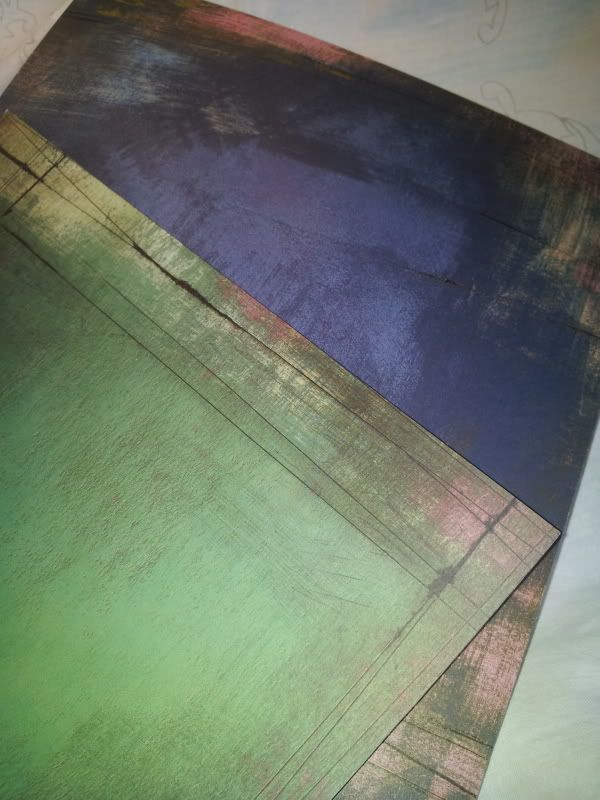 It's from the Basic Grey Range and called Phresh and Phunky! I love the distressed muted colours in this set.... had it for yonks!!!
anyway, thanks for dropping by, sorry I didn't have something different to show you today...:(
Take care
Jackie x