Over on
Hel's blog for the Sunday Stampers challenge
the theme this week is " Men" !! Now I don't have a lot of 'men' stuff so I had a rummage to see if there was anything I could use at all! I came across this stamp! I've had it for years and just never really knew what to do with it....it's just one of 'those'....anyway...I did the best I could with what I had!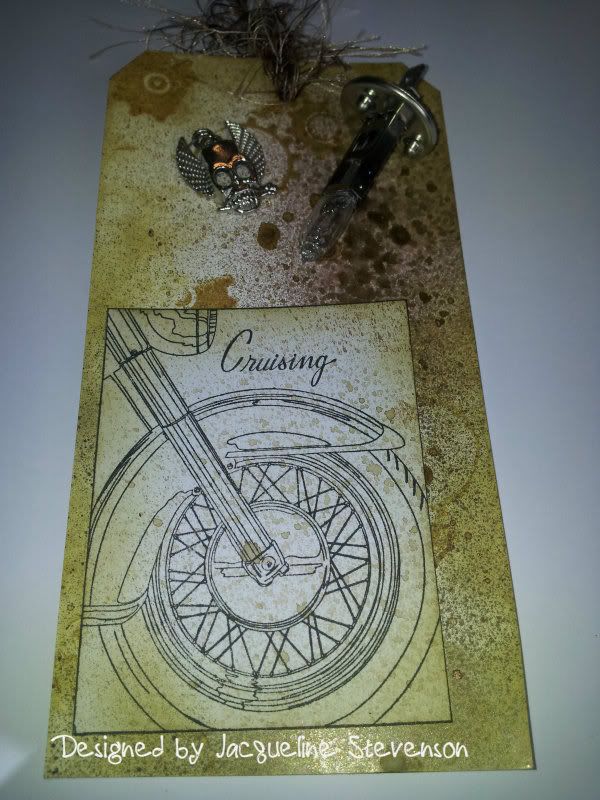 It's a big tag! Sprayed with Cosmic Shimmer copper along with some antique brown ink, then distressed with Brushed Corduroy distress ink....over stamped with
The Small Cogs background stamp from The Artistic Stamper
.
I stamped the motorbike onto some white card that I had been using to protect my work surface which had caught some of the spray inks...I just distressed with Brushed Corduroy Distress ink and then stuck it to the tag. I finished off with some funky fibre, a winged skull charm and an old blown car headlamp bulb!! Here's a close up of them...
Nothing too fancy but it's turned out well considering!
Thanks for dropping by
Have a great sunday
Jackie x