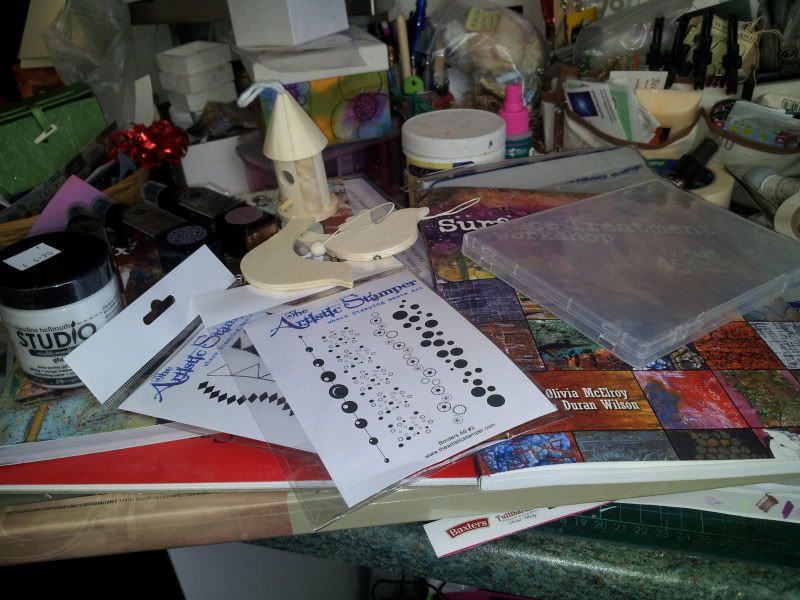 Errmmm? ... oh dear !! My desk is a bit of a 'dumping ground' this week!!
Just some of my latest 'haul' over the past couple of weeks! That's a Configurations Print Tray under all that...along with a Canvas Art pad, a couple of new 'arty' books (mixed media) Some new Stamps, a case to store them in, a few wooden birdie things and some Cosmic Shimmers, along with some crackle paints and some Matt Medium!
So if your desk is much tidier than mine will EVER be lol... then pop over to
The lovely Mrs D's place
and show us all!!
Right, I'm off to tidy...... ha ! ya think! I'll more likely end up playing with all that new crafty stash!! lol!!
Take care everyone, thanks for dropping by,
Jackie x