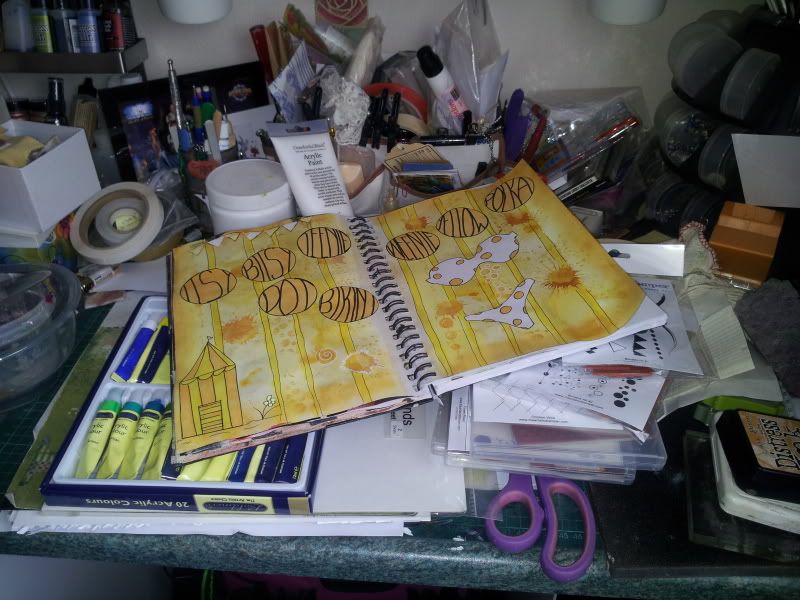 Yes!! It's THAT time again! Wednesday!! A day when you can be really nosey and look around everyone else's desks!! A day when you visit
Julia's Stamping Ground
and sit all day ooohing and ahhhing and feeling a whole lot better when you see some one else's desk as 'creative' as yours!! lol So please pop over and join in the fun!
As you can see by my 'creativity' my 'tidy phase' lasted all of ten minutes!! lol... On my desk is just my art journal and all the 'stuff' I was using for those pages! My desk will probably stay that way for a couple of days now....I have shedloads of 'paperwork' to do...most of it regarding the divorce but there's other stuff such as 'change of circumstances forms'!! Oh how I hate doing those...feels like the Spanish Inquisition!! Hey ho...needs must I suppose!
Right, that's me done for the day, got to get on,
Take care and thanlks for dropping by and leaving comments, i really do appreciate it!
Jackie x