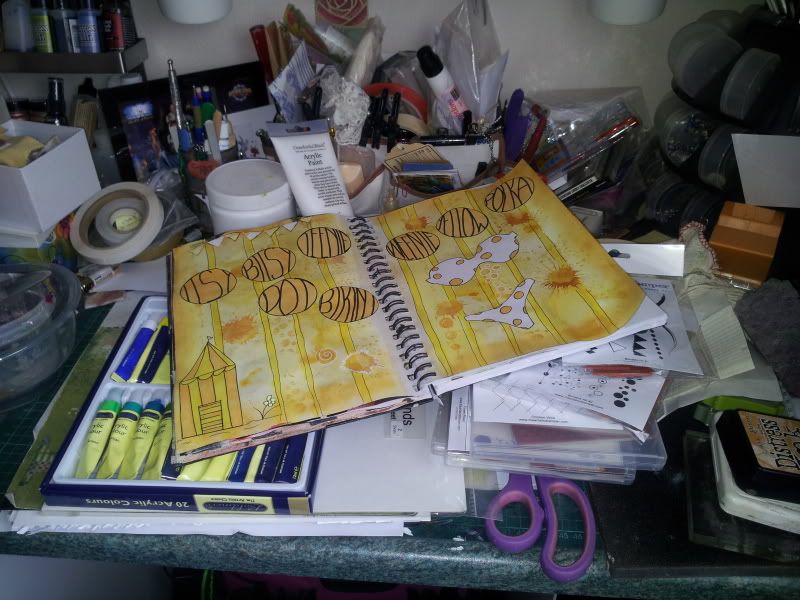 Well if you visited my desk last week you will see that not much has changed! Yep! My mojo has taken a holiday! :(
To be honest I've not done ANY crafting at all this last week, simply been up to my neck in 'life stuff'!! and not been handling things very well either, the old Depression and self doubt have kicked in severely this past week and I've been struggling a little.
Trying my damnedest to sort things out with the mortgage company so I can keep the house, have job centre appointment, lawyers appointments, job training appointments, doctor's appointments.....aaaahhhh!!! I NEED a holiday!! *eeks*!!
Anyways.....on a lighter note... if you pop over to
Julia's
you can have a look and see what's on other people's desks this week! Take part in a GIANT blog hop and just chill for the day! :D
One other note before I go....Just thought I'd show off my prize ... :D Yep! I won
The Artistic Stamper's monthly blog challenge
!!! Something nice happening to me for change !
Sorry this post isn't as short as it should be....just needed to 'vent' a little today!
Take care everyone, thanks for visiting and have a happy WOYWW
Jackie x